Smile - Single MP3 and CD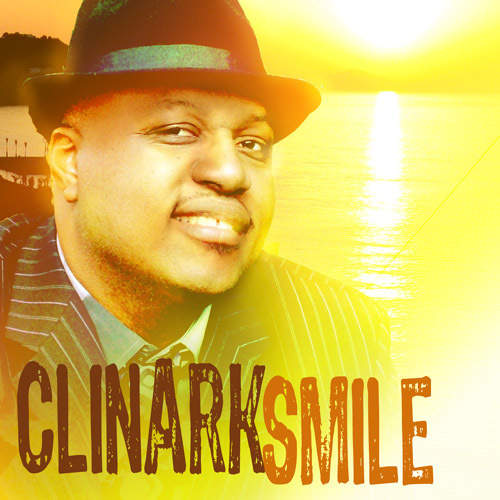 Clinark's Reggae version of 'Smile' is in memory of Michael Jackson, the greatest entertainer of all time.
Clinark voiced and produced the final mixes at Blu Pro Studios in London, UK working with Engineer, John Webber. The recording included the Souls of Prophecy Gospel Choir, and also an extra
accoustic
mix from Stanley Andrews and a classical piano mix from Guy Barzily of the Souls of Prophecy Choir. Sam Gilly of the House of Riddim Studio in Austria produced the riddim track.
Clinark says 'Thanks to all the fans who requested that I record this cover of 'Smile' as it was Michael's favourite song.' This was comes a few weeks after he released the cover of I'll Be There,' another Jackson 5 classic, sadly, just before Michael died.
The 'Lovers Rock' style single with various mixes is be available on
CD here
and on MP3 download from ITunes, Napster, CD Baby and Amazon. The tracks are released under Clinark's own label, Nurture Projects Music.
Nurture Projects Music Presents: Smile by Clinark
1.Smile Radio Mix 3:46
2.Smile Acoustic Guitar Mix Feat. Stanley Andrew 4:03
3.Smile Classical Piano Mix Feat. Guy Barzily 4:06
4.Smile Dub Mix 3:27
5.Instrumental Mix 3:44
Credits
Radio/Dub/Instrumental Mix
House of Riddm Band
Guitars: Herb Pirker
Keyboards: Parvez Syed
Bass: Manfred Scheer
Drums: Percussion-Sam Gilly
Recorded by Sam Gilly at House of Riddim Studio, Austria
Lead Vocal: Clinark (C.Dill)
Backing Vocals: Souls of Prophecy Gospel Choir
Choir Director/Backing Vocals: Jay Kamiraz
Backing Vocals: Guy Barzily, Stephen Granville & Ife Sekoni
Recorded at BluePro Studios, UK
Mastered at; BluePro Studios, UK
Engineer: John Webber
Cover Versions of 'Smile' Produced by Clinark
Executive Producer: Clinark
Composer: Charles Chaplin
Author: Parsons Geoffrey Claremont
Author: John Turner
Publisher: BOURNE CO
Final Shares: BOURNE MUSIC LTD