Float - A Tribute to Muhammad Ali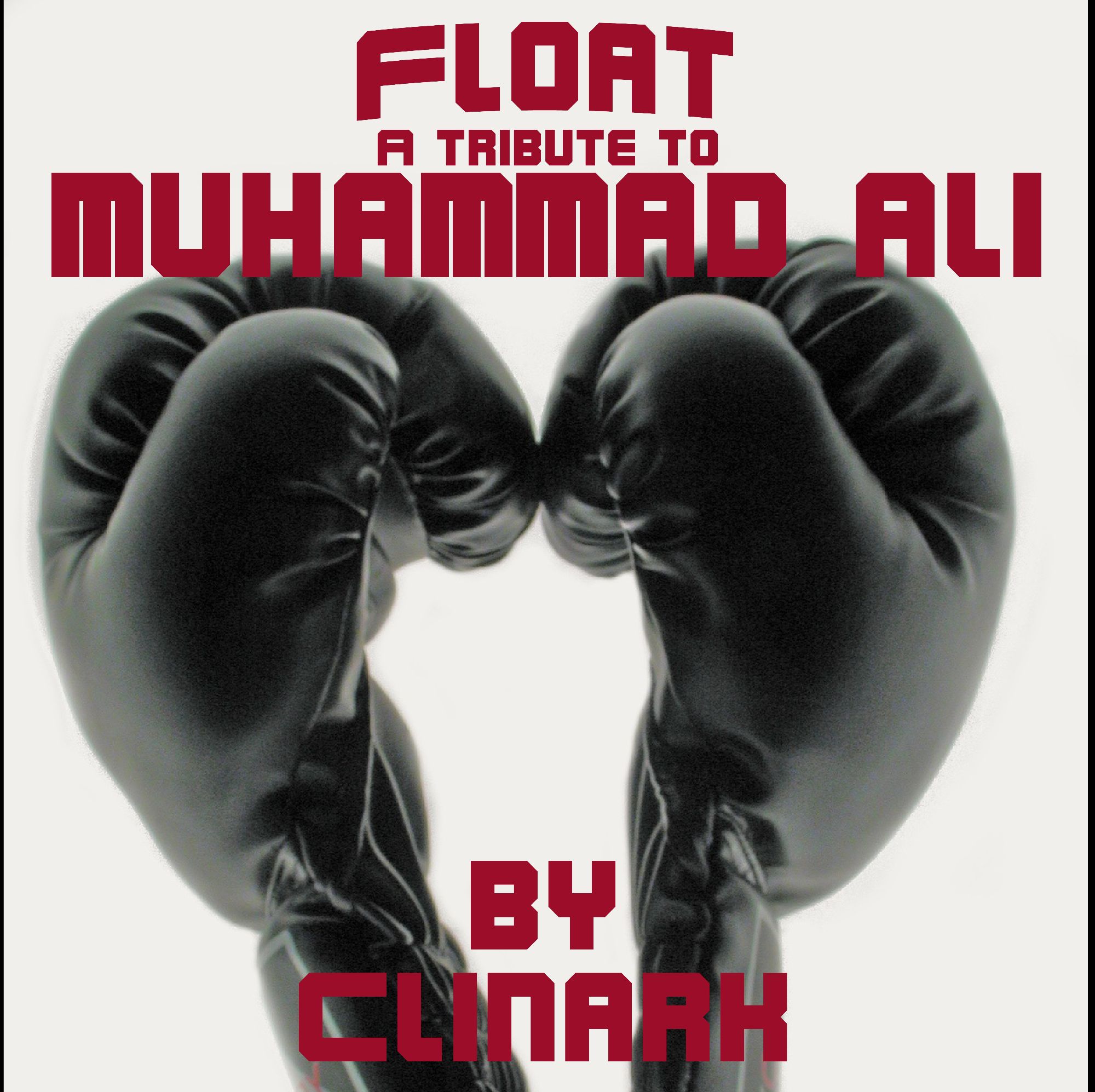 New Video Tribute to Muhammad Ali by Clinark
Singer, Clinark has released a Video of his self-penned single, "FLOAT" as a birthday tribute to the late professional boxer and activist, Muhammad Ali.
The new video called "Float - A tribute to Muhammad Ali" was released 17 January 2017 on the Nurture Projects YouTube Channel. The original song was released as a tribute shortly after Ali's death, on 3 June 2016. on his own Nurture Projects Music label on digital download and streaming on Soundcloud and Reverbnation.
Clinark said,"Happy Birthday to the greatest boxer to ever walk this earth, Muhammad Ali, who inspired and entertained millions and around the world... I will never forget watching those great fights on TV as a young kid, wonderful great memories. I'm glad I saw all that history in my lifetime.R.I.P Champ, your legacy will inspire many more generations to come. One Love! He said about the writing the tribute song,"I was just inspired...I built the track and lyrics flowed quickly on this one. I was struck by how much good things could be said about the great one. He was so inspiring to me as a youth, he made the world stand up and take notice of a positive black man in the media and really listen to his causes. He was a fighter in truth and he punched with words as well. The world has lost a great soul, but the contribution he made to civil rights and the focus he was able to put on the unfortunate suffering people in the world will never be forgotten."
Bermuda-born Clinark is renowned for his Reggae tributes to Michael Jackson and the Jackson 5. His previous works include "I'll Be There" (2009) just before Jackson's passing. He went on to release an 18 track album - A Tribute to Michael Jackson - A Legend and a Warrior (2010) and was nominated for British Reggae Industry Awards (BRIA).He released "Off The Wall & "Forever Came Today"(2015). He also composed his own tribute to Jackson called "Happy Birthday MJ" (2014) which saw him move to a more Soulful House style. In 2015, he remixed the song and retitled the work "Happy Birthday Today" which is on his E.P, "The Solution." His previous albums include Clinark Live in Holland," and "Journey to Foreign" (2008) which featured Conscious collaborations and Lovers Rock with Maxi Priest, Gramps Morgan, Peetah Heritage, Richie Spice, Luciano, Brinsley Forde, Kofi and more. He released two other tributes "Float" and "Chicago" He also released two singles "Help Haiti (Remix) and "Yes its Christmas" (2016), "Guiltiness" and "This Christmas" (2017).Clinark is currently working on a new tribute to Bob Marley to be released in February 2018. More info is available on http://www.clinark.com/. Direct links to Float - A Tribute to Muhammed Ali: https://apple.co/2mVnUhF.